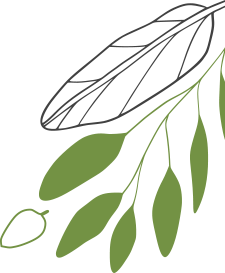 Omnia natura
Our focus is – creating a product that's directed at promoting and supporting a healthy lifestyle.
Our products created with a focus on royal jelly, are in balance with your needs and complementary with your body. We truly believe that nature gives us everything we need, the only thing that matters is that we know how to use it properly. With a focus on health. With a focus on nature. With nature in our hearts. Omnia is your natural alternative, your choice to take care of yourself, for you.
ROYAL JELLY AND ITS ADVANTAGES FOR US:
Royal Jelly is known as one of the most perfect natural products. It has strong bio stimulatory properties as well as an extremely positive impact on strengthening our immunity. An irreplaceable food that feeds the hive for the entirety of the year, it has the perfect composition of everything that your body needs:
Proteins with all the necessary amino acids
Sugars glucose and fructose
Fats with a special emphasis on 10 HAD acid that provides antimicrobial properties
Minerals with all the macro and oligo-elements
Vitamins including A, B, E, and D, as well as vitamin K
THE PROTECTION THAT ROYAL JELLY PROVIDES
Royal Jelly as the most perfect product from bees provides:
Protection against viruses with a preventive effect 

It helps with alleviating pain thanks to the pantothenic acid that it contains, thus being able to reduce pain

It has antimicrobic effects thanks to the powerful protein present in royal jelly,

royalisin

, that works against gram + bacteria and unsaturated fatty acids.
ROYAL JELLY AND THE FIGHT AGAINST INSOMNIA
Royal jelly also helps with fighting insomnia because it normalizes your body functions, which has a positive effect on you regaining peaceful sleep. Good sleep is one of the main prerequisites of good and strong immunity.